Charly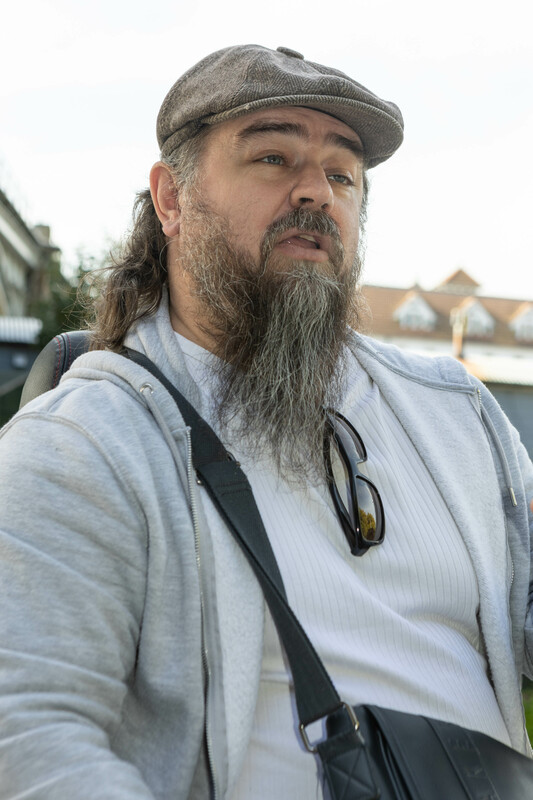 File information
File size
Options

Original JPG File

2667 × 4000 pixels (10.67 MP)

22.6 cm × 33.9 cm @ 300 PPI

780 KB
Download

Low resolution print

1334 × 2000 pixels (2.67 MP)

11.3 cm × 16.9 cm @ 300 PPI

533 KB
Download

Screen

533 × 800 pixels (0.43 MP)

4.5 cm × 6.8 cm @ 300 PPI

108 KB
Download

Preview

Screen Preview

108 KB
View
Contributed by
Stacey Kelly
Area of Homelessness
Hostels
Keywords
PAMAPhoto, Homelessness, end homelessness, homeless hostel, Centre for Homelessness Impact, end homelessness stigma, divorce and homelessness, disability and homelessness
Credit
Jeff Hubbard/PA Wire/Centre for Homelessness Impact
Approved for use until
21 October 24 @ 00:00
Expiration date
21 October 24
Caption
EDITORIAL USE ONLY .
Centre for Homelessness Impact challenging perceptions of homelessness.
Picture date: Wednesday October 19.

Charly has had progressively worsening multiple sclerosis for over 10 years. He is on the
housing waiting list and has struggled to find a modified home to suit his needs. He used to
work as a doorman and a manager for a food superstore, and has also supported himself by
selling his paintings.