Dan and Frank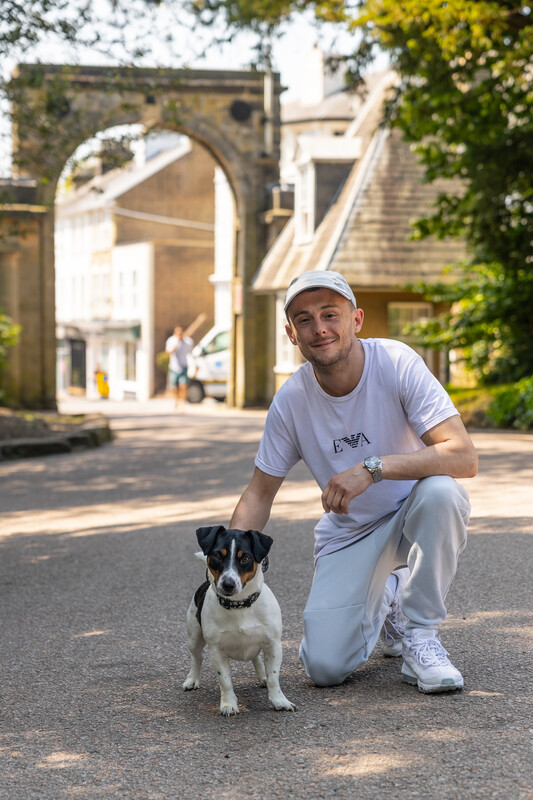 File information
File size
Options

Original JPG File

2813 × 4220 pixels (11.87 MP)

23.8 cm × 35.7 cm @ 300 PPI

6.0 MB
Download

Low resolution print

1333 × 2000 pixels (2.67 MP)

11.3 cm × 16.9 cm @ 300 PPI

747 KB
Download

Screen

533 × 800 pixels (0.43 MP)

4.5 cm × 6.8 cm @ 300 PPI

155 KB
Download

Preview

Screen Preview

155 KB
View
Contributed by
Stacey Kelly
Area of Homelessness
Rough sleeping
Keywords
Homelessness, rough sleeping, dog ownership
Credit
Centre for Homelessness Impact
Approved for use until
01 June 25
Expiration date
01 June 25
Camera make / model
Canon EOS R6
Caption
Dan, 33, temporary accommodation, Tunbridge Wells
Frank, 2.5 years, Jack Russell
Dan was sleeping rough until Look Ahead helped him into temporary accommodation. He's currently looking to get into private accommodation in the area, to stay close to his 18 month old. Dan got frank when he was two years old and says he's a great companion.