Ben and Tank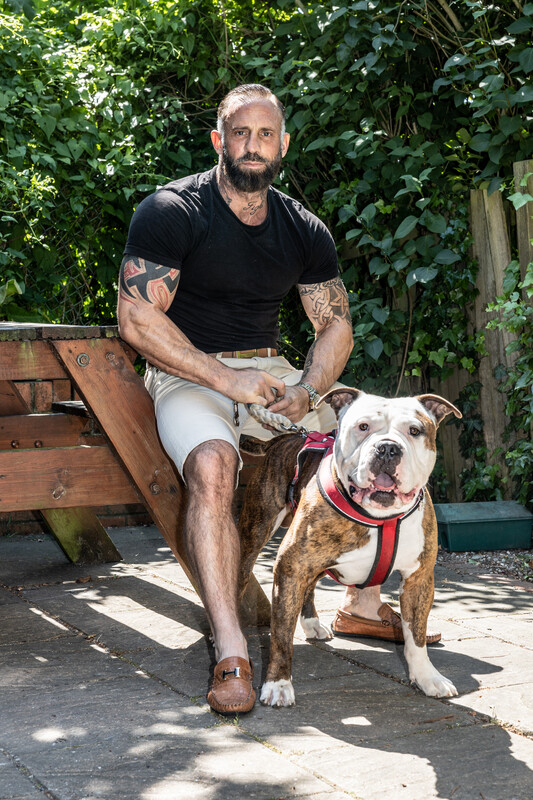 File information
File size
Options

Original JPG File

3229 × 4844 pixels (15.64 MP)

27.3 cm × 41 cm @ 300 PPI

10.3 MB
Download

Low resolution print

1333 × 2000 pixels (2.67 MP)

11.3 cm × 16.9 cm @ 300 PPI

1.1 MB
Download

Screen

533 × 800 pixels (0.43 MP)

4.5 cm × 6.8 cm @ 300 PPI

215 KB
Download

Preview

Screen Preview

215 KB
View
Contributed by
Stacey Kelly
Area of Homelessness
Causes of homelessness
Keywords
Homelessness, dog ownership
Credit
Centre for Homelessness Impact
Approved for use until
16 May 25
Camera make / model
Canon EOS R6
Caption
Ben, 42, support accommodation, Chatham
Tank, 15 months, American Bulldog
Ben suffered mental health issues which led to his job as a lorry driver due to the medication he was on, and then his house. With three dogs including Tank, he had the choice of either giving them up, or sleeping rough. He tried to take his own life, but says that if it weren't for his dogs, he wouldn't be here today.

He's a bodybuilder and ex-bouncer with an appearance to match, but says he's soft at heart – just like Tank. He described himself as "an unfortunate guy who's going to bounce back and rise out of the ashes".