Simon, Yasmin and Ella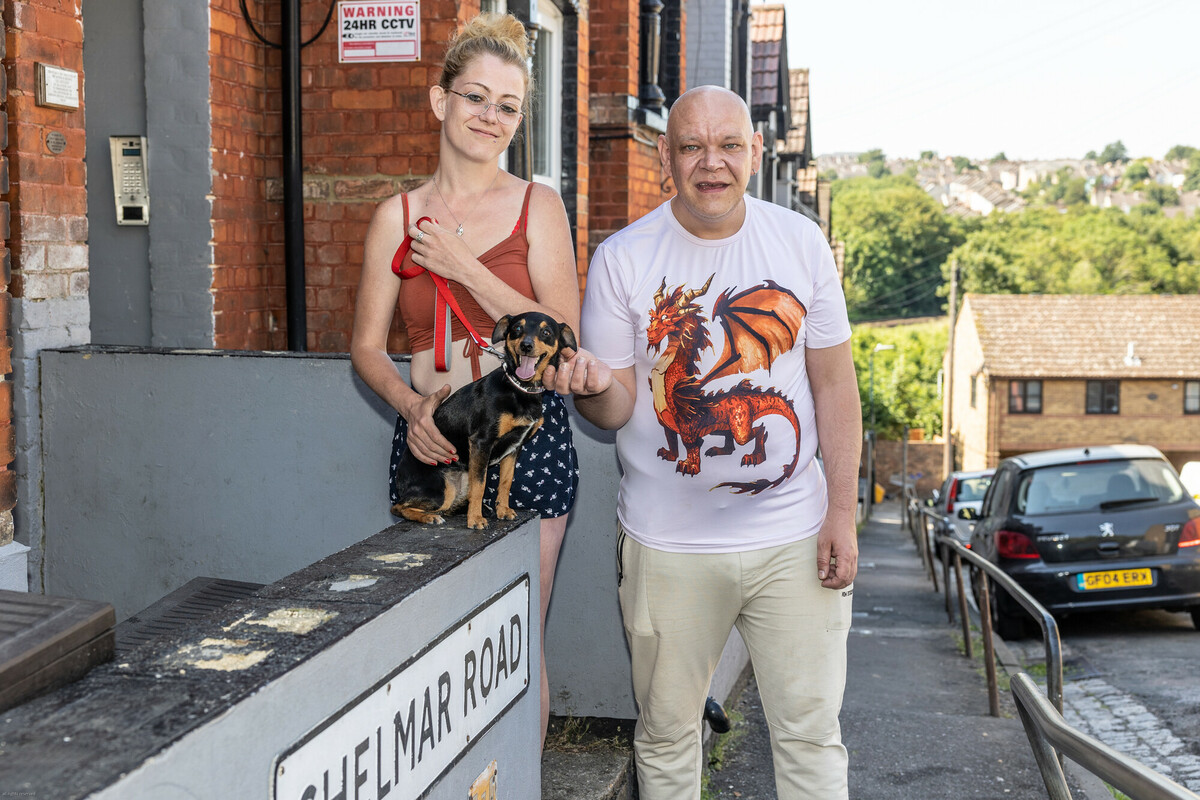 File information
File dimensions
File size
Options

Original JPG File

5194 × 3463 pixels (17.99 MP)

44 cm × 29.3 cm @ 300 PPI

9.7 MB
Download

Low resolution print

2000 × 1333 pixels (2.67 MP)

16.9 cm × 11.3 cm @ 300 PPI

781 KB
Download

Screen

1200 × 800 pixels (0.96 MP)

10.2 cm × 6.8 cm @ 300 PPI

316 KB
Download

Preview

Screen Preview

316 KB
View
Contributed by
Stacey Kelly
Area of Homelessness
Temporary accommodation
Keywords
Homelessness, dog ownership, supported accommodation
Credit
Centre for Homelessness Impact
Approved for use until
16 June 25
Expiration date
16 June 25
Camera make / model
Canon EOS R6
Caption
Simon, 43, supported accommodation, Chatham
Yasmin, Chatham
Ella, 5, Jack Russell
Simon found himself in a difficult situation when he was unable to pay the rising rent in his private rented accommodation. He was evicted but soon supported into temporary accommodation through charity AMAT UK. Simon got Ella for his son's 2nd birthday – "she's a real family dog. Absolutely brilliant around kids".

Yasmin is Simon's ex-partner. She loves Ella to bits. "She's like a child, so comfy and she makes me happy".